The World Rally Championship. Art on wheels. Home to arguably the worlds best drivers and closest to the edge driving you will ever see. Here we have the Rally Monte Carlo, made even better (more treacherous) with ice and snow. The first round of the 2017 WRC championship is amplified by the skillful use of drones and helicopters equipped with HD cameras with skilled pilots. It's a wonderful dance to witness, and a great start to what we hope is a season full of thrills. Rally Monte Carlo is one of the most technical rallys of the year, and also visually stunning. Two minutes is not enough. Hopefully this wonderful camera work continues.





After checking out the aerial view, below is a front and center video showcasing the skill, concentration, and guts it takes to complete a rally stage at the World Class level. Poetry in motion.
​


Powered by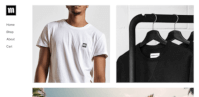 Create your own unique website with customizable templates.