We are talking about the McClaren F1. A supercar so revoloutionary, it still raises heartrated 25 years later at the mere mention of its name. Carbon fiber tub and body, gold lined engine bay (gold is the best heat reflector, duh), center seating position (the optimum position for a racing car) and a glorius 600+ HP naturally aspirated handbuilt BMW V-12. Many have tried to best this incredible machine, none have yet.

Recently a video has surfaced of Andrew Bagnall's McClaren F1 with a factory installed High Downforce Kit. 1 of 2 made. Mr. Bagnall, a wealthy New Zealand business man and Pharma executive, has owned this incredibly special machine for a number of years now, and he like's to 'open her up' quite regularly:




Thanks to the one of a kind Jay Leno, we have an up close view of the heart of the McClaren F1, a sight few have had the pleasure of viewing. The engine, transmission and exhaust weigh just 500 pounds:




When the F1 was introduced, not only was it a technical wonder, it found itself as the fastest and quickest road legal production car at the time, a record that stood for close to 20 years. That is FOREVER in car terms. Here is a behind the scenes look at this nerve wrecking top speed attempt:


Powered by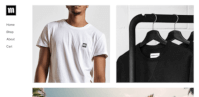 Create your own unique website with customizable templates.