You knew that Porsche 911s used to be coded 901, right? Long before the iconic shape, style, handling, and race pedigree made the 911 a house hold name. The 901s had quite a few VW 'Bug' and 356 features, such as gauges, thin (4.5 in.) wheels, lack of fender flaring, and rear view mirror mounted to the roof, among other small identifiers.

Well only a 'handful' of 901s were produced (some say that they were all pre-production, due to the model number designation dispute...all actual production models had the 911 designation), and the Porsche museum in Stuttgart didn't have one. However, that is no longer the case, thanks to a series of fortunate events.

After a three year restoration by the museum, this legit 'barn find' is now returned to all its glory for everyone to see.

Some great pics and a short video in the link

here

From this:


​To this:

Powered by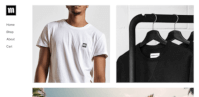 Create your own unique website with customizable templates.