Drag racing engines have come A LONG WAY in a short time, mainly due to trial and error. How much air and fuel can an engine block and crankshaft take? That is a question that is asked every time a tweak is made to an engine already on the ragged edge.

Let's revisit......a 500 cubic inch V8 making 11,000 horsepower. Wrap your head around that. Over ONE THOUSAND horsepower PER CYLINDER. Just to go a thousand feet. Don't forget the noise. The ground shaking noise. It's worth it.

Not to mention the 18 gallon fuel tank. That is sucked down via a 2.5 inch fuel line. It's all gone at the end of the run. 72 gallons per mile if you're commuting to the track in your dragster.

Drag racing seems kind of low brow to the common observer, but the top tier teams are working with cutting edge materials, design, fueling, electronics (internal and external stress/strain gauges gathering data many times a second), and tire compounds.

Thanks to Hagerty, we a get a deep dive into the tech and process of building and rebuilding a Top Fuel engine, with detailed commentary. Lots to learn here. Did you know that someone has optimized the engine run time so that the spark plug tips melt away and are used up right at the thousand feet mark? That has to be optimized for each track. The details don't stop there.

Pay attention, each frame has something to learn:
​
Powered by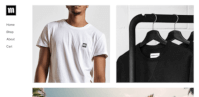 Create your own unique website with customizable templates.