The NAACP. The 'National Association for the Advancement of Colored People'.

This is the sad part: A group of blind followers being led by race baiting, self serving, ignorant Reverends, Activists, Doctors (PhD), and organizers. You know them...Jackson, Sharpton, Moultrie. Wait...never heard of Rev. Jerrod Moultrie? Me either. Well he has been caught lying about racial profiling by police officers, using social media as his sounding board.

From WPDE's website:

​"Timmonsville NAACP President the Rev. Jerrod Moultrie posted on Facebook on April 13 that he was racially profiled when a Timmonsville police officer pulled him over for a traffic violation near his home on Harkless Court in Timmonsville."

But when the Police Chief, Billy Brown, investigated the body cam footage, he stated:
"When I saw the video, I was shocked that someone who is supposed to be a community leader, a pastor, and head of the NAACP would just come out and tell a blatant lie. It bothered me. It really bothered me, thinking about the racial unrest it could've cost in the community and it's just troubling to me that someone who held a position like that would come out and just tell a lie."

Shocked and bothered...absolutley. But surprising? Not hardly.

But that's what the race-baiters want. They want unrest. They want to be able to claim that all of the 'colored' peoples problems are someone else's fault. But not this time. You've been exposed for what you really are.

Not surprisingly, some have come out in support of Moultrie, with statements like:
"Based on the integrity of Rev. Moultrie, I really don't feel that he has a reason to lie about what he saw. Because he doesn't have any ill intent against anyone. I spent a lot of time with him and I just know his character," said NAACP officer Henry James Dixon.

That's a lie right there. He DOES have ill-intent, for self serving reasons. It was caught on camera. What do you think his intention was by falsely claiming he was harmed? To cause more unrest, so he could make himself more relevant.

This low life didn't think about a police body cam being on, which is odd, because his group is part of the reason that body cams are so prevalent now.

This is the great part...that he was taken down by the very thing that he wanted. I hope he stays down.

Full story

Body cam video:
​
Powered by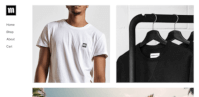 Create your own unique website with customizable templates.